---
< Meteo Consult (Wageningen) Actuele weerfoto | Dutch Weather Weathernews.nl (Click for full image) >
Dutch Courage's GeoCams
The Netherlands
Part 2: Eastern & Southern Netherlands
What the world knows like 'Holland' officially only is the western part of The Netherlands. The country is the home of World Webcam Monitor. The Dutch webcams are divided in three parts: Holland, Eastern & Southern Netherlands and Dutch beaches. If you want to know more, please: Discover The Netherlands.

For the webcams in the provinces of Utrecht, Noord-Holland and Zuid-Holland see Holland
---

GRONINGEN

---
Uithuizermeeden Weerstation | Groningen Poelestraat | Groningen Ebbingestraat from Okaphone
Kropswolde 'Mien toentje' van Tom Kooi
Delfzijl Meteo | Hoogezand-Sappemeer kruispunt Langewijk-Achterdiep | Ter Apelkanaal Meteo
---

FRIESLAND

---
Ameland Amelandsite | Ameland Strand Nes
Leeuwarden Weerstation | Heerenveen Gemeentehuis | Sneek Jachthaven Veldman
---

DRENTHE

---
Emmen Weerstation Meteo-Emmen

LIVE! In Coevorden (near German border) they build and demolish and you can be a witness! Around the Market two differend cams alternate: you see the building of a bridge and apartments and the renovation of the old warehouse 'De Vlijt' into a hotel and the demolishing of 'Het Kasteel' to build the new townhall. With the second cam at Melkkade (in the mast of KPN) you see the building area.
---

OVERIJSSEL

---
Genemuiden Langestraat | Rijssen Graaf Ottostraat (click link for over 175 other cams) | Almelo Twentepoort at 16.00 h (click for 24 hours)
Geesteren St. Pancratiuskerk & weather
---

GELDERLAND

---
Hattem Meteostation Natuurgeweld | Harderwijk Meteo | Gelderland wildcam Hoge Veluwe
Wageningen (Meteo Consult) Actuele weerfoto | Ede Bit BV office, Kelvinstraat 63 | Veenendaal
At the Bit BV website you find 17 webcams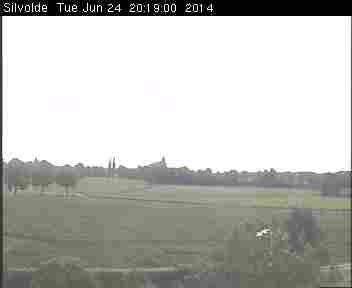 Doetinchem Weerstation | Silvolde Weerstation Lichtenberg
---

FLEVOLAND

---
Flevoland is the newest province of The Netherlands, created 1942-1968 at the soil of the former Zuijder Zee by building dikes in the water and pump the water away. Now it is the home for a multilateral society.
Lelystad Weathersite | Almere Haven
---

ZEELAND

---
Neeltje Jans (DezeenaarHarderwijk.nl)
Click link in Internet Explorer and use Active X for live sound
Oosterschelde storm surge barrier is a part of the Deltawerken in the Dutch province of Zeeland to keep the seawater out of the land.
Ritthem Weerstation | Goes Weathercam | Cadzand Zwinstrand
Live view at Flushing (Vlissingen) Zeegat
---

NOORD-BRABANT

---
's-Hertogenbosch Grobbendocklaan-Lagelandstraat/Graafseweg | St. Hubert Weerstation | Venray Schoolyard Raayland College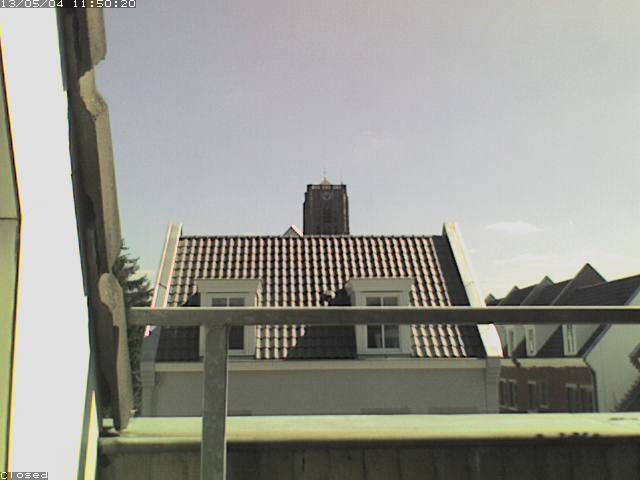 Breda Landscape | Breda Zuidelijke rondweg | Oirschot Church
---

LIMBURG

---
Valkenburg a/d Geul met forum | Roermond Markt | Heerlen Spoorstraat; oprit snelweg naar Aken
---
---