< Vasilievsky Island (St. Petersburg) click link for live


Dutch Courage's GeoCams

Russia & former
Soviet Republics

---
Click for bigger map
In Russia, more than elsewhere in the world, webcams appear and disappear. This page is the result of an intensive reconstruction (September 2008) because many cams mentioned were not working anymore or changed into a streaming webcam (what cannot become displayed at this website). Many new cams were added. The map helps to locate them.
---

EUROPEAN RUSSIA

---
Webcams Russia at Webcam Galore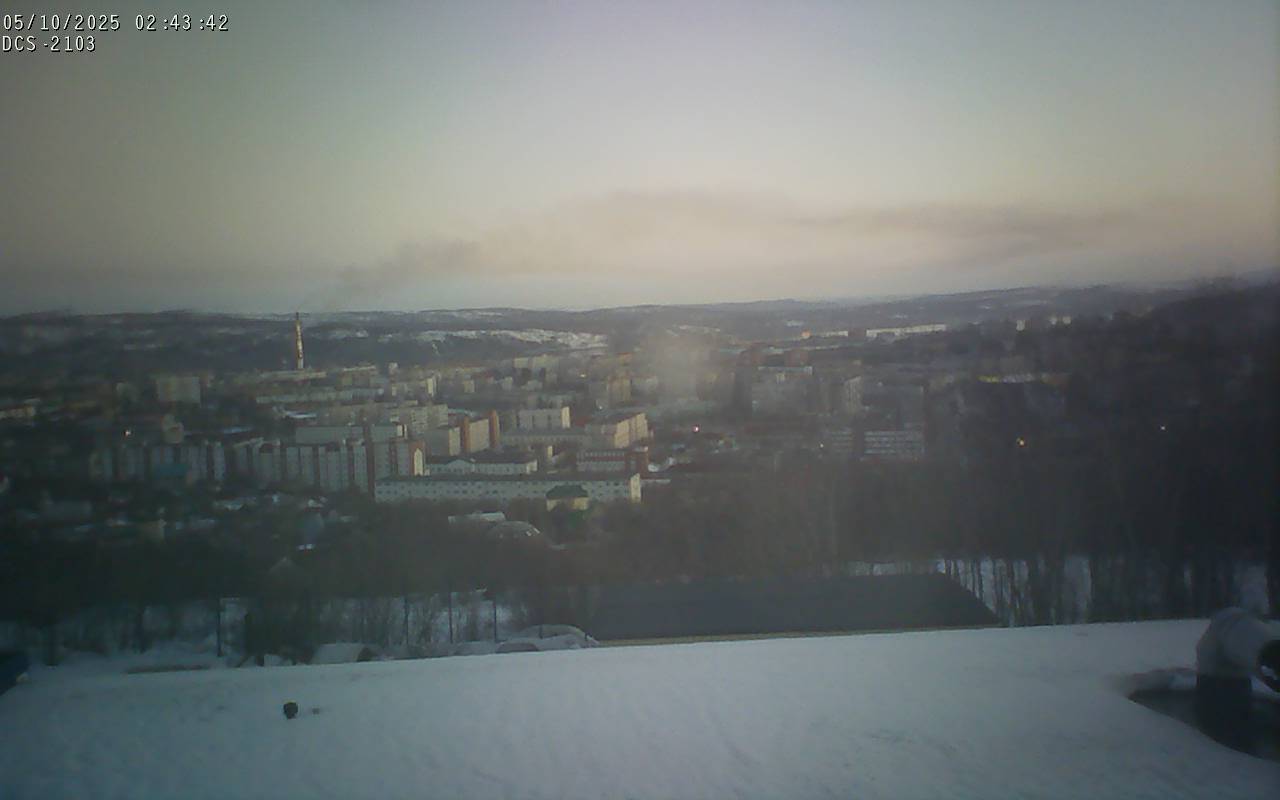 Murmansk (North at Kola Bay) TV Tower | Petrozavodsk (Karelia) Capital | Kizhi (Karelia) Island of Kizhi
St. Petersburg: St. Isaac Cathedral | Vasilievsky Island (click link for live) | View of the Moika
Bryansk 379 km southwest from Moscow, near Belarus | Novorossiysk (Black Sea) Tsemesskaya Bay | Taganrog (Sea of Azov, northern part Black Sea) State University Of Radioengineering
Pereslavl-Zalessky (one of the most ancient towns of Central Russia) Lake Pleshcheyevo
Moscow: Hotel Ukraine, White House | Mirax Park | Federation Tower
---
WONDERFUL PICTURES OF MOSCOW
---
From his high rise apartment since December, 1998 Ivan.ru is presenting 'Moscow Today': daily new views of the Khamovniki district in Moscow. Other show interesting moments of Russian life. Not 'live', but every day new.
Other Moscow views: Special events | View at Novodevichy Convent (info) | Muscovites and Moscow.

Kremlin & surroundings from MDM Bank
---
Sochi (just north of the southern Russian border with Georgia) Hotel Radisson SAS | Nalchik (Caucasus region of southern Russia)
Volgograd (formerly Stalingrad) at Wolga
Saratov (at Wolga) Theater Square
---

SIBERIA

---
Tyumen (Ural Federal District) 200 km east Ekatrinenburg | Khanty Mansiysk (at junction rivers Ob and Irtysh) Oil boom town | Nizhnevartovsk at river Ob, east Khanty Mansiysk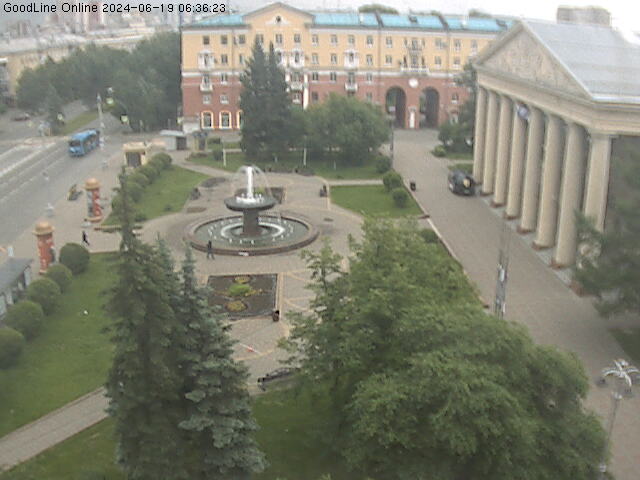 Chelyabinsk (east of the Ural Mountains, on Miass River) Revolution Square | Novosibirsk (Southern Siberia, at river Ob and Transsiberian Railway) Communications Center SibProjectElectro | Kemerovo (Siberia, 3500 km east from Moscow, north from borders with Kazachstan and Mongolia) Center
Nazarovo (Yaroslavl Oblast) center of Siberia | Chita North of Mongolia/China border
Yuzhno-Sakhalinsk (Sakhalin Island) southern part | Vladivostok (Russia's largest port city on the Pacific Ocean) Station
Klyuchevskoy Volcano (Kamsjatka Peninsula) Russian Far East
---

FORMER SOVIET REPUBLICS

---
(Estland, Letland & Lithuania you find in Central Europe: Baltic States)
Minsk (Belarus) capital | Tiraspol (Moldova)
Ukraina: Bukovel (West Ukraine) Ski resort | Kiev (Capital Ukraine) Maidan Nezalezhnosti | Yalta
Ukraina: Kharkov (East Ukraine) | Kerch (South Ukraine) Crimea Area
Abkhasia (Georgia?) 'independent' part of Georgia | Mount Ararat (Armenia) Where Noah's Arc landed (Info)
---
---